Early Years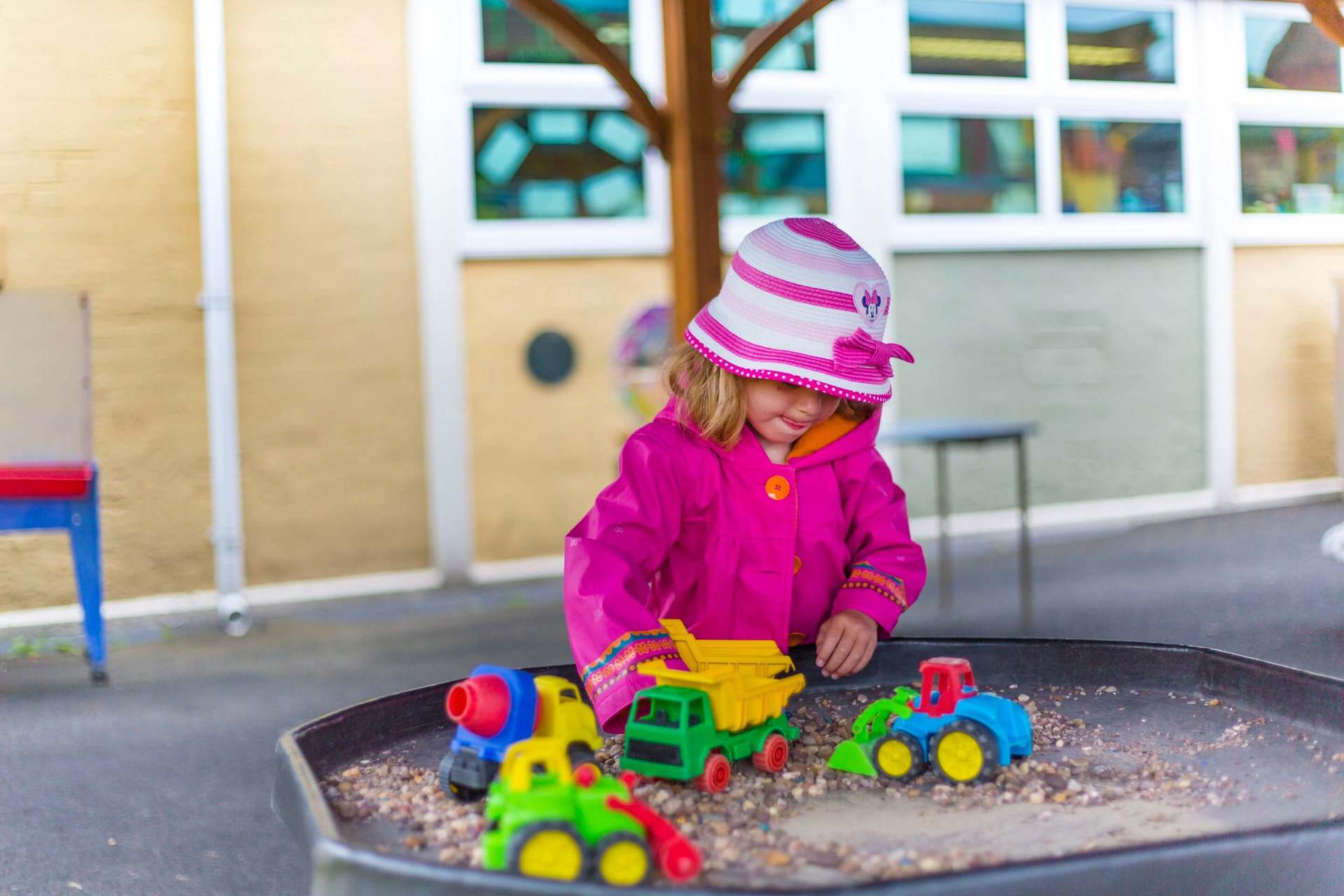 In the Early Years, children learn through play and our curriculum has a good mix of adult led and child led activities. We also have a large outdoor area to learn in. Staff plan learning through topics that last around 6 weeks. Children have many exciting and stimulating activities to get involved in. We plan lots of visits and visitors too.
OFSTED described the provision as 'Excellent'.
Young children need to be active and therefore they will go outdoors to play games and tak part in activities that involve counting, writing, listening, sharing, and many other skills. We could teach these skills in a passive way, but we know that children learn better if they are active and having fun.
It's not just what you learn, but how you learn it that's important!
Our Early Years curriculum is continually evolving to meet the needs of the children. We are currently developing an area in the outdoors, for learning. This will encourage many skills, linked to the environment and seasons. Children will use this in smaller groups to try their hand at building shelters, making natural art, experiencing natural objects and the elements.
In Nursery and Reception we deliver bespoke phonics sessions, based on the governments national letters and sound programme, using materials and activities we know through experience have a positive impact for our pupils.
Victoria Road, Nottingham, Nottinghamshire NG10 5JD
01159397379
info@ladycross.derbyshire.sch.uk